Video Surveillance
CWS understand the necessity to protect your business regardless of its nature and size. Video surveillance is one of the simplest ways to protect and discourage crime, vandalism, or unethical behavior on your premises.
For almost two decades, CWS has provided entrepreneurs, business people, and tech-savvy homeowners with solutions that fit seamlessly into their work and lives.
Our trained and experienced consultants will assist you from start to finish. We will visit your location and provide you with a free and comprehensive estimate that fits your needs and wants.
Our cabling services include:
Free comprehensive consultations
Cabling
Equipment installation
Software configuration
Training staff on how to use the system
Monthly video network monitoring
Contact us today to find the right camera security solutions for your property.
Video Network Monitoring
CWS offers monthly packages to maintain and monitor your video surveillance network. Here are some of the services that we offer:
Monitoring continuous recording
Ensuring date and time sync
Storage and backup management for your video recordings
Locating and providing authorized personnel with specific video recording time segments
Free hardware replacement
Types of Cameras
Bullet Cameras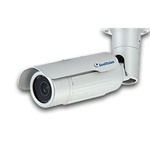 A bullet CCTV camera is a wall-mount or ceiling-mounted unit that is typically designed for indoor use, but can also be fill some outdoor applications. The camera derives its name from its sleek, thin cylindrical shape. The camera is not typically designed to have pan/tilt/zoom control, but instead to capture images from a fixed area.
Dome Cameras
Dome cameras are typically designed for indoor use and get their name from their dome-shaped housing. These housings are designed to make the cameras unobtrusive, but visible. These units serve a dual purpose: surveillance and fraud deterrence. Units that allow the camera to spin quickly within the housing are often referred to as "speed domes."
Hidden Cameras

Hidden cameras can look like smoke detectors, clocks or stationary supplies. These are just some of the disguises for covert cameras. Of course, covert cameras can also be characterized by conventional cameras placed in discreet locations.
PTZ/Speed Domes
Pan/tilt/zoom cameras give the surveillance operator the ability to move the camera left or right (pan); up and down (tilt); and zoom the lens. These are relegated to surveillance situations where there is a guard or surveillance specialist monitoring the images. There are cameras available that have automated pan/tilt/zoom functionality where the camera moves on a timed basis. These are frequently used to cover a wide area with only one camera, or to avoid poor light conditions.
Surveillance cameras come in multiple shapes and sizes, with multiple features and specifications. Contact CWS today to set an appointment and find which surveillance cameras fit your business needs
Contact Us Today!